Over the past year, small and medium businesses (SMBs) have undergone massive changes in many ways. While some organizations found their business plans delayed by the pandemic, others have taken advantage of the opportunity to transform their business models. It is heartening to know that SMBs in the region continue to persist and build their business resilience despite the circumstances. For example, almost one-third of ASEAN SMEs are looking to expand into alternative markets with the end of the pandemic while over half (60%) of them are priotizing digitalization to secure long-term competitiveness. That said, even with the region readying itself for recovery, SMBs still require support particularly for those that are reliant on domestic consumption or have limited cash flow.
Technology lies at the critical intersection for SMBs managing the effects of the pandemic while capturing opportunities at the same time. At Cisco, we are dedicated to empowering organizations to transform their businesses regardless of their size and create greater good for the communities they serve.
I recently had the pleasure of hosting Val Yap, the Founder and CEO of PolicyPal, an InsurTech company based in Singapore, on a guided tour at Cisco's office. We explored how Cisco technology helps SMBs like PolicyPal overcome key business challenges around collaboration and cybersecurity and adapt to an ever-changing environment.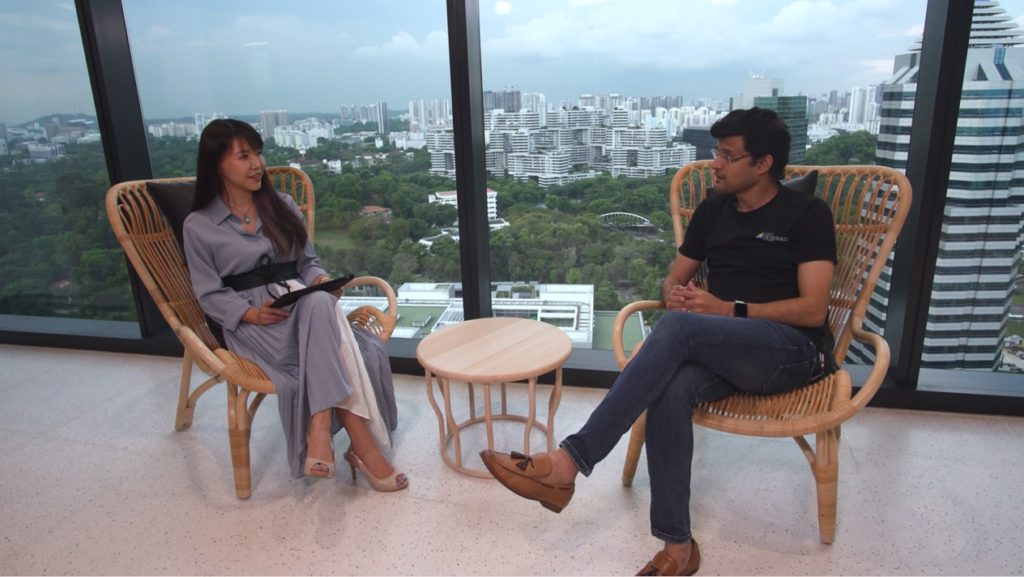 Empowering SMBs with enhanced collaboration capabilities
The pandemic has fundamentally changed the way we work. Even with default remote working arrangements starting to ease in some parts of Asia Pacific, we expect most meetings to have at least one remote participant moving forward, especially now that businesses see the benefits and feasibility of it.
Val shared how the physical limitations has transformed the way people in the insurance industry develop in-person relationships with clients. Yet at the same time, customers are becoming more aware of the benefits of insurance coverage amidst the health and financial challenges brought on by the pandemic. This presents both a challenge and an opportunity, which can be addressed by effective collaboration tools.
Cisco Webex aims to make online meetings 10 times better than in-person interactions. Features like Webex Assistant, transcription and closed captioning can make day-to-day communications and collaboration effortless across multiple workstreams.
At our office, Val also experienced how the Webex Board could automatically detect the call on her phone, allowing her to continue a meeting on a big screen once she is in the office, as well as act as a whiteboard for brainstorming sessions with her team virtually. Webex can also be integrated into proprietary apps and systems, and we have worked with many businesses to incorporate video call functions into their services including telehealth and remote education. For example, a video call feature within an InsurTech app can facilitate communication between financial advisors and customers without them having to set up a call separately. Another example in the education sector is Involvio, a leading student engagement platform and a Cisco platform ecosystem partner. Their solutions leverage Cisco infrastructure to help with attendance tracking and support students, improving student experience.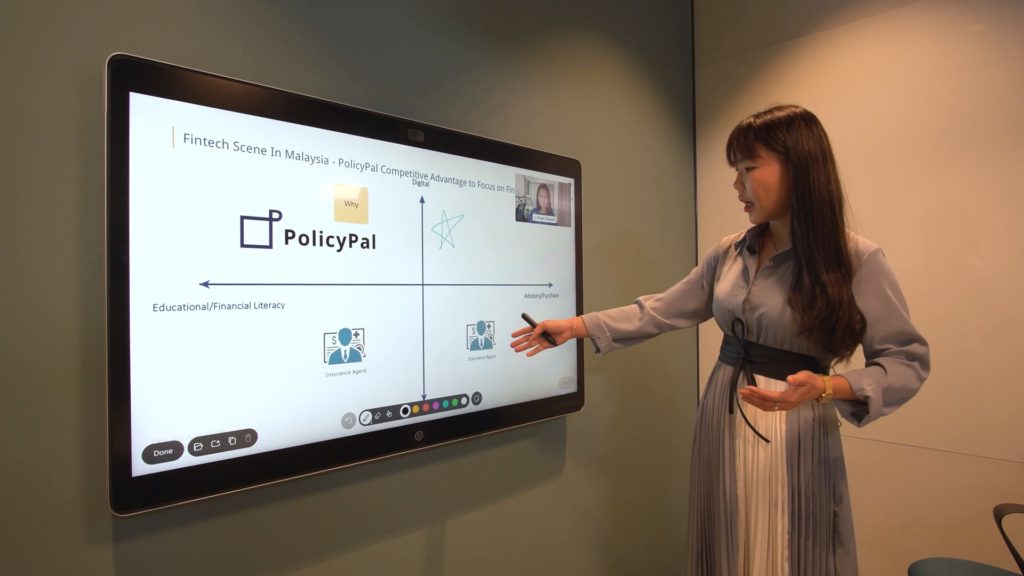 Building a secure environment for SMBs and their customers
As employees continue to work in and out of the office, and as we move towards a digital-first world, it is crucial for SMBs to be aware of the cybersecurity challenges that businesses potentially face.
Most of the data is now stored in the cloud. As digital touchpoints increase, businesses are encountering a rising number of sophisticated cyber threats and must do more to protect their data, networks, endpoints, and users. As an InsurTech startup, PolicyPal frequently handles customers' healthcare and financial information which are extremely sensitive. The Cisco Umbrella platform offers a comprehensive dashboard that provides visibility to secure data across all cloud apps, devices, users, and locations, on and off the network. We gave Val a demonstration of how this platform works and she was impressed by its ease of use when it comes to monitoring threats from any device, regardless of location.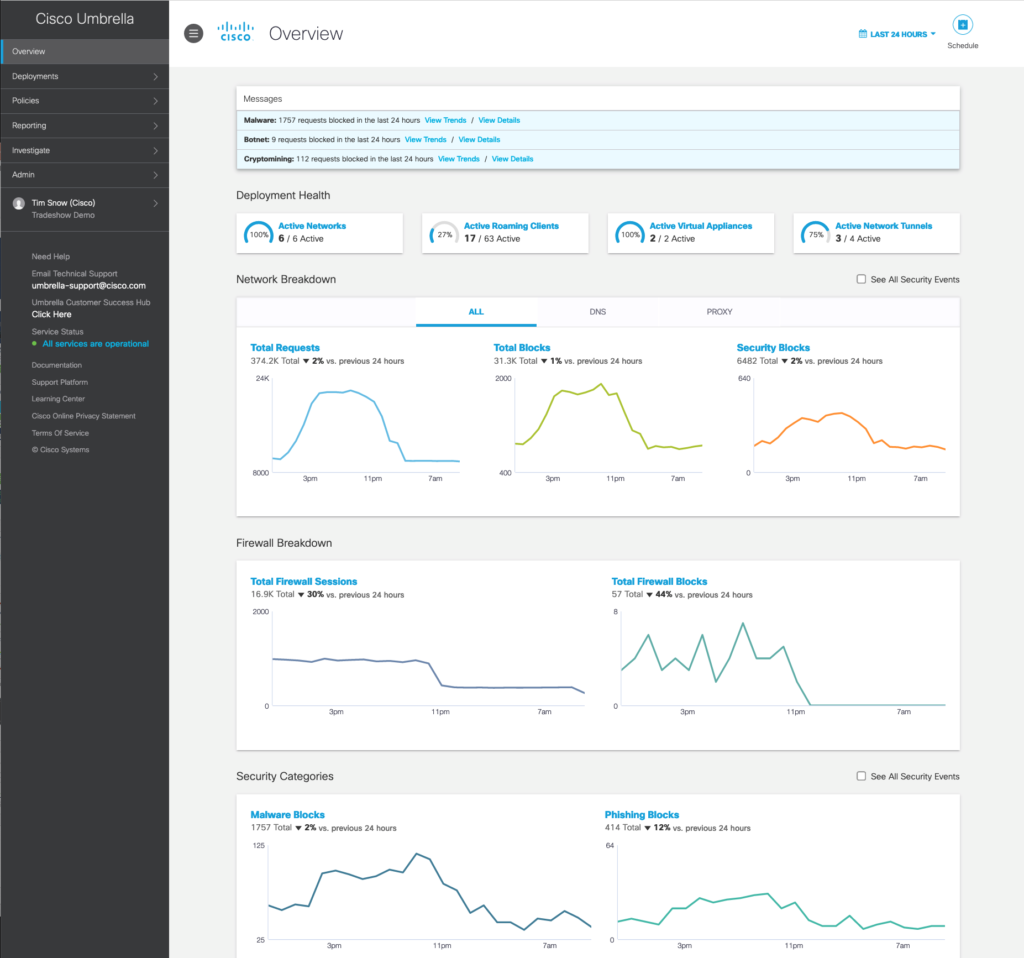 Additionally, another concern we often hear from companies is that with users working from home or on-the-go, it can be a challenge to verify their identity when they access corporate applications remotely when traditionally, organizations are able to verify their users when they are physically in the office. Stolen or lost credentials continue to be the top cause of data breaches and this has been exacerbated with remote working arrangements. At Cisco, we strive to make cybersecurity robust but simple with solutions like Cisco Secure Access by Duo. A simple, powerful two-factor authentication solution to ensure secure access, Duo integrates with applications to provide flexible, user-friendly security that is quick to roll out and easy to manage.
I would like to thank Val again for spending time to find out more about Cisco Designed suite of innovative solutions aimed at helping SMBs recover, thrive, and scale. You can also refer to our Cisco Designed Secure Remote Work bundle, which features the solutions that Val experienced in our office.
In Asia Pacific, SMBs serve as a key pillar of the region's economy, contributing more than half of its GDP. Yet, they also face increasing pressure to overcome obstacles posed by the on-going pandemic. Working with a trusted technology partner like Cisco can play a pivotal role in driving business resiliency and helping them tackle a complex tech and business environment.
Watch the three-part series of Val's journey as a small business owner and her experience with Cisco technology:
[Part 1] SMB Inspire – Challenges and opportunities through the lens of a business owner
[Part 2] SMB Inspire – Reimagining hybrid work with smart collaboration and cybersecurity solutions
[Part 3] SMB Inspire – Leveraging technology to grow and adapt