International Women's Day is a global day recognising the social, economic and cultural achievements of women. It also marks a call to action for accelerating gender parity and equality.
Women continue to be underrepresented in the IT workforce. Females account for only 25 per cent of those with post-secondary IT qualifications in Australia. Female participation in the IT labour force is also lower than across other occupations with a participation rate of only 28 per cent of IT workers compared to 45 per cent across all professional industries.
While there is still a long way to go in full spectrum diversity in technology, the future looks promising withbrilliant young women moving and developing their careers.
We asked five technically talented people at Cisco about their perceptions and how they chose to overcome challenges.
Neha Gautam – Systems Engineer, Sales at Cisco
I never grew up thinking I'd be an engineer, but I did want to do something different with my life, to travel the world and change lives. After finishing my engineering degree, I took on a role as a Voice Engineer at the Cisco Technical Assistance Centre (TAC). In a few months I knew how much I loved the technology and I had chosen the right career for myself.
In terms of challenges, having being brought up in a very strict environment at an all-girls school it was hard for me to get used a male dominated workplace. Things have changed quite a lot now but a decade or so ago employers also had a pre-conceived bias about the technical capabilities of female engineers. Women weren't a preferred choice when it came to engineering. There was also this worry that soon we will get married and have kids
and will be distracted at work.
I have had a lot of great mentors. They gave me a glimpse for what's out there for me and to always aim for the stars.
I have learned it's ok to take small steps. Even that is progress. Feeling vulnerable is ok. That's when you know you are challenging yourself enough.
I choose to challenge and give up on the notion that women need to have it all and can do it all. Be it a working woman, a stay-at-home mother, a single mum, an un-married woman, a childless woman  – we all still have it ALL. Everyone should have their own version of success and happiness. Be your own version of "I have it all".

Huaye Zhang – Technical Solutions Specialist (Software Defined WAN)
I studied engineering in University for six years, but never thought I would become an IT technical sales engineer one day. I knew about the Cisco Sales Associate Program through my university career website and joining the program has turned out to be one of the most exciting things in my life.
I started my career as an associate systems engineer in Cisco, then worked across multiple presales systems engineering roles with Cisco. My current position is Technical Solutions Specialist in SD-WAN. The key thing that's driving me to grow and progress is my strong passion for technology and solving customer problems using technologies. I always like to challenge myself for new things, to study new technologies and to set new goals.
What I've learned over time is the best way to grow is by taking on new challenges and responsibilities. Don't be afraid of failure or making mistakes. Even if you fail, that would be a valuable experience as well, we all need to learn from failure and mistakes.
One of the challenges I had was lacking confidence. Sometimes I wasn't confident enough to have a technical conversation with customers who have been in the industry for much longer than me.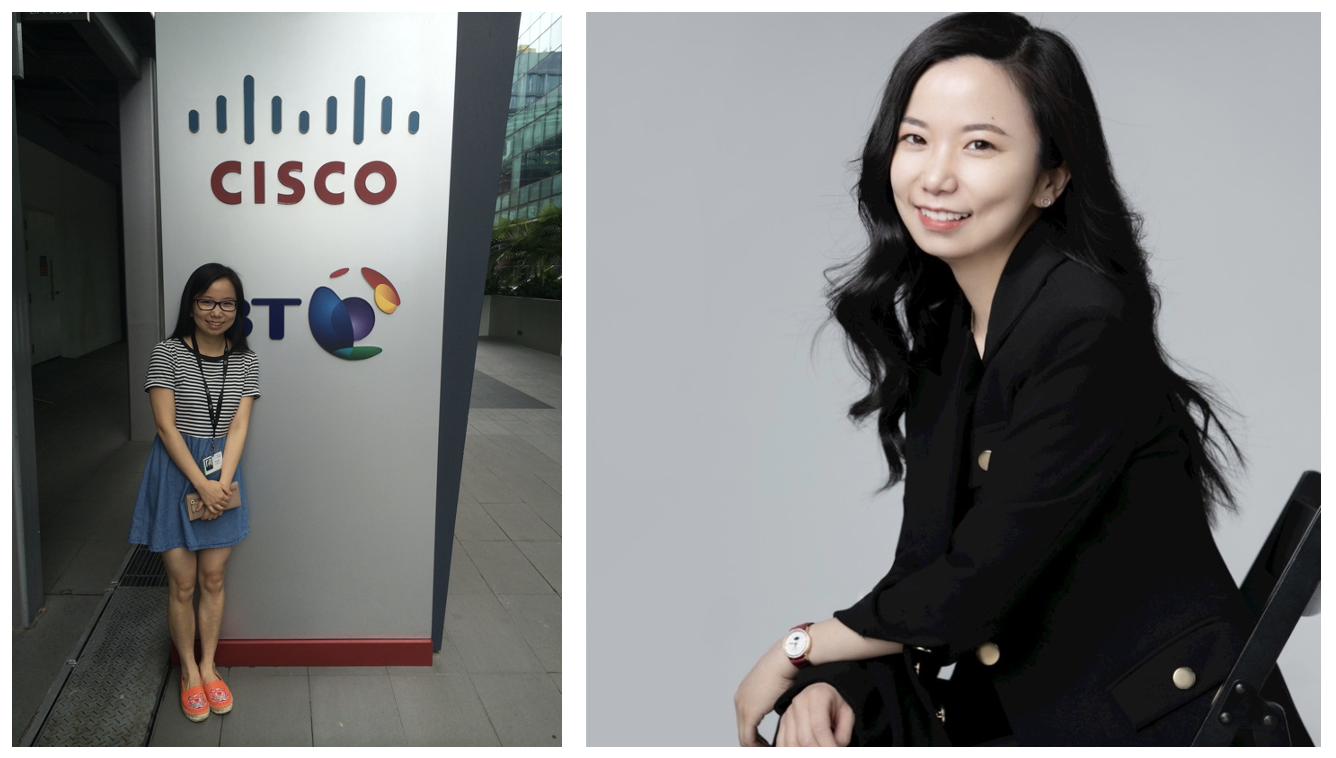 Elyse Yu Selitskiy – Senior Sales Engineer, App Dynamics
As I studied IT at uni, I was already used to working alongside groups where a majority were men so I never consciously noticed any challenges or barriers when I entered the IT industry.  However later in life there were nuances, comments, and questions that I thought were rather odd and made me think "would you ask that if I was a man?"
IT was actually my fall back career choice – initially I wanted to get into film production.  However after playing around with Linux systems and building applications, I was hooked!
I started off as a technical consultant in a small software company in New Zealand.  Afterwards I moved on to a global software company where I was lucky enough to try multiple roles, from sales engineering all the way to customer success management roles.  Afterwards I skipped and hopped jobs a bit until I finally found my current role at Cisco which I am thoroughly enjoying not just because of the role, but because of the people and the customers I work with.
The IT industry is moving at such a rapid pace, it is difficult to keep up.  This means that you really need to be nimble and agile to be able to accept these rapid changes and adapt.  If you are not learning, you are not adapting.
I wish when I started my career, I was more open to trying new things (like now).  Take more risks, learn, and grow.  Also, shared more of my successes and activities that I am doing not just at work but within the community as well.  This part, I'm still working on it to this day.
Don't be afraid to say "I don't know… I need help".  Don't be afraid to say "I'm overwhelmed/tired… I need help".  Say yes to opportunities, even if you're not sure how to do them yet – you'll figure it out.  Share your success but be humble and grounded.  Also, look up imposter syndrome – learn it, be conscious of it, it sucks.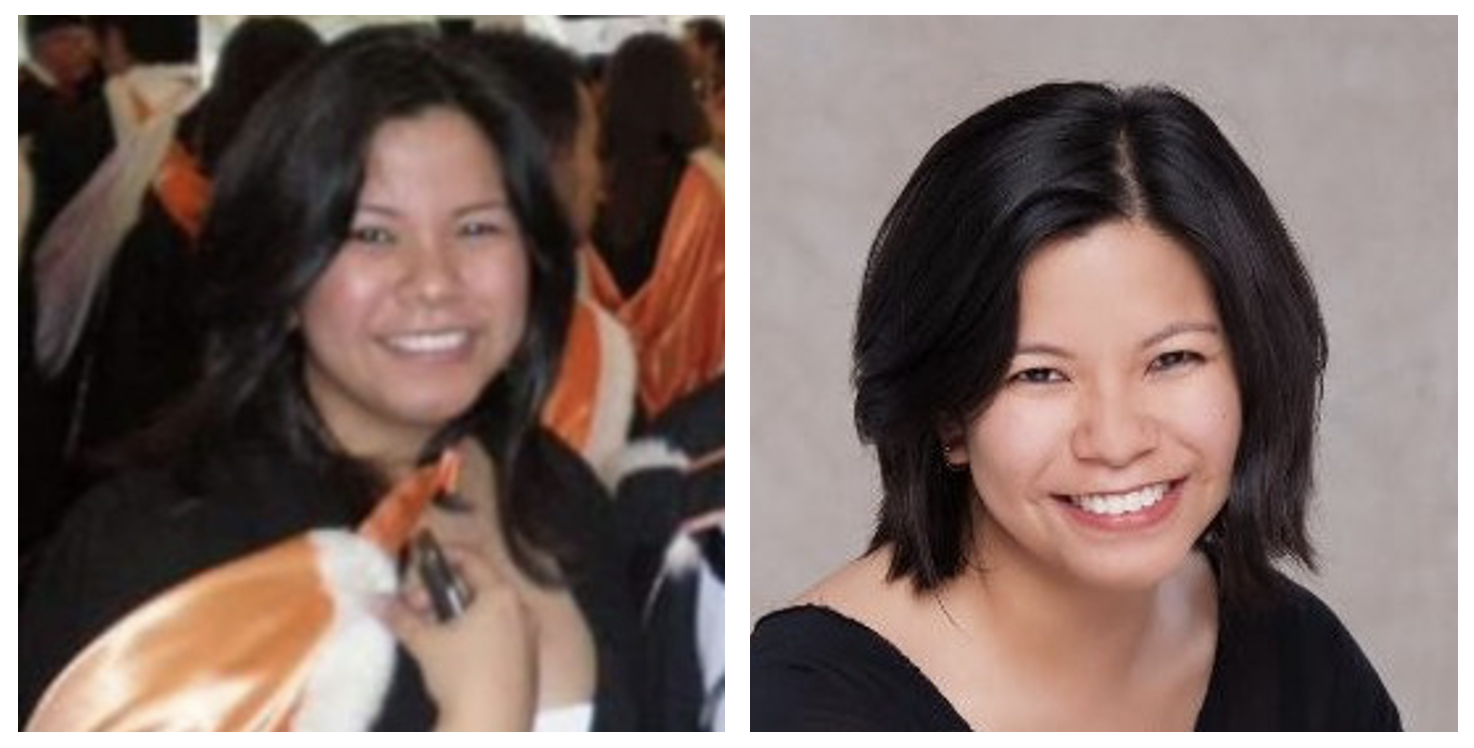 Ming Prince – Data Center Systems Engineer
I started as a lab intern in 2010, and then joined the TAC graduate program in 2011 while finishing university part-time. I obtained my Cisco Certified Internetwork Expert in Data Centre in 2014 and then moved to the Global virtual Sales team as an account Software Engineer in 2015. I then moved to the Data Centre Software Engineering team in 2019 and have been loving it since!
I see technology as a real-game changer to positively impacting people's lives, and business. I am always curious about how things work and love solving problems. A decade ago we were seeing the impact of digitisation, and who doesn't want to be in the cutting-edge industry and change the world?
Some of the barriers I've had to face include being the minority in the room – Asian, female, junior. I've also faced imposter syndrome: everybody is so smart and knowledgeable!
I've learned everyone has unique talents, experience and perspective. Listen, observe, be present, and find way to contribute. There are no stupid questions, only people who dare not ask a question.
Growth is always a bit outside the comfort zone. Always look for challenges that stretch yourself.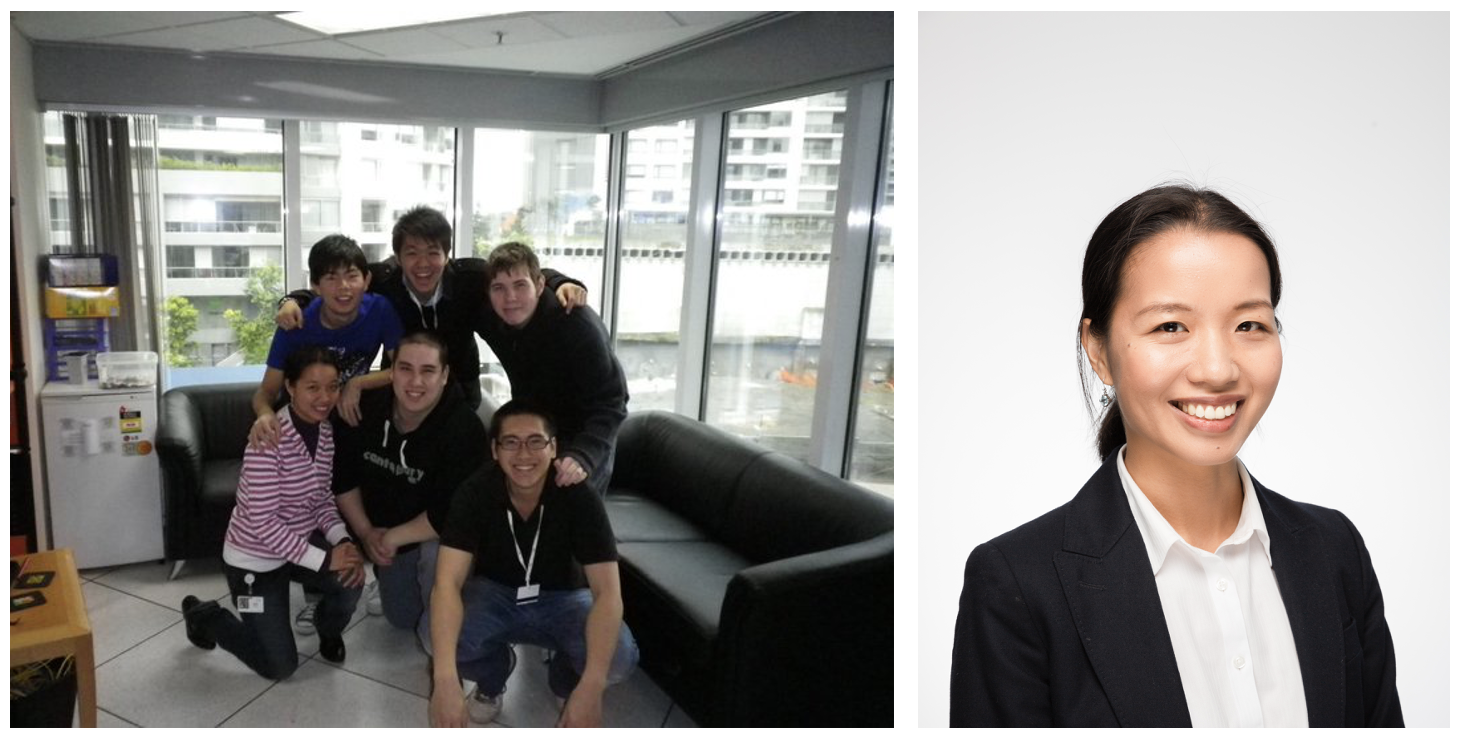 Deepti Babber, Technical Solutions Specialist
When I started my degree in IT, it required a lot of motivation and eagerness to learn about the technology because it was very difficult to make good friends. In my major units, there were only two girls in the entire class.
Coming out of University, I wasn't confident that I will be able to show my capabilities and will I ever be able find a good IT job. The social side of life was still looking bleak when I started to work in IT industry, being the only girl in the team until I joined Cisco. Being a graduate, I was privileged to shadow some of the Senior Architects to boost my confidence once I entered the IT industry.
I was always very keen to learn about newer technology. My passion towards technology, and the opportunities it brings led me to IT industry.
I have learned that it is crucial to adapt to change and focus on the goal to have success.
To get where I am right now, I ensured I take every opportunity that is given to me to success. I worked as Customer Service Specialist in the Banking Industry during University and started to work for managed services after completing my degree.
Where there is a will, there is a way! It is important to adapt to the change and make your own path towards your success. You will find opportunity in every challenge if you are willing to see it.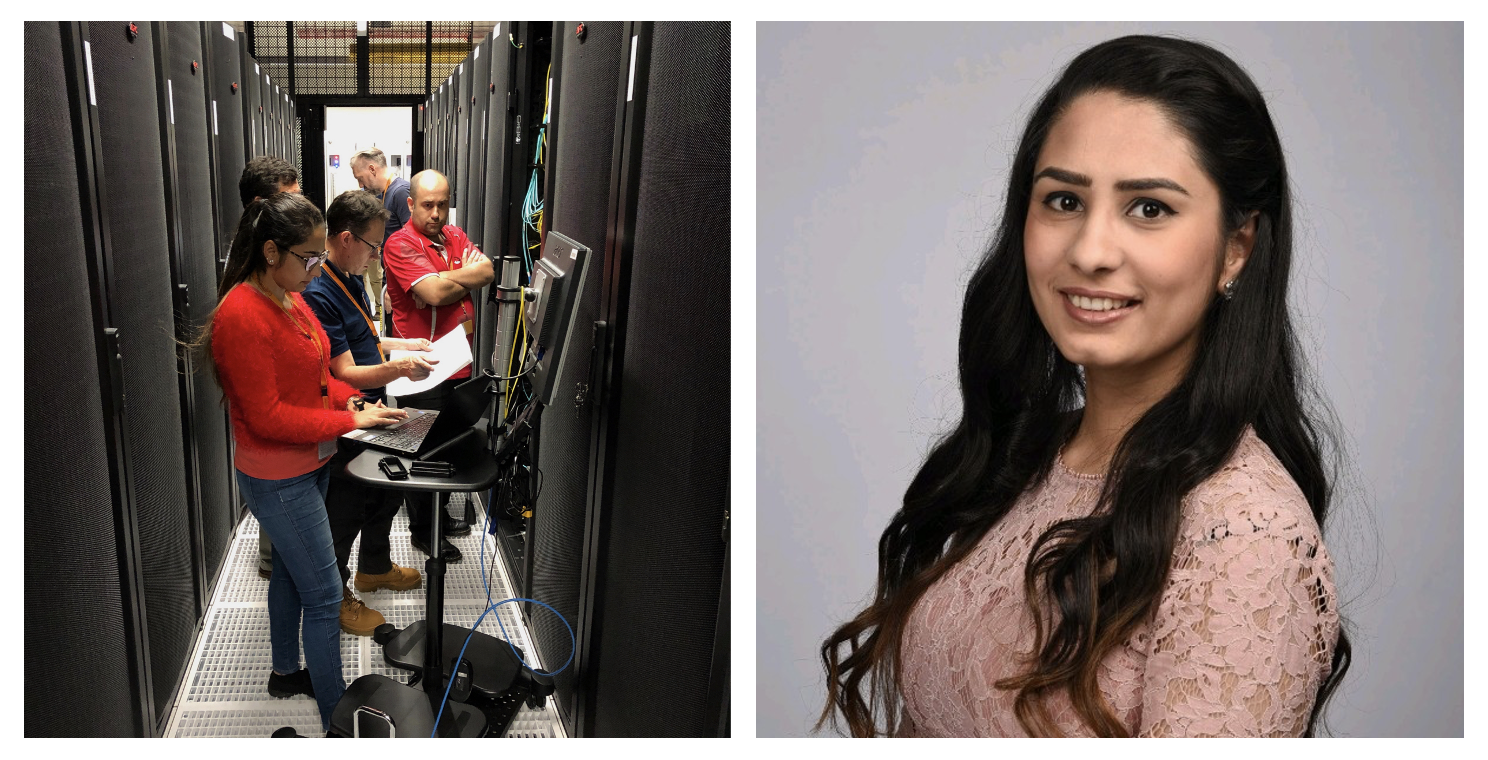 Cisco Australia has been inspiring women into the technology industry for years. Our Networking Academy offers entry level courses for free into areas like cybersecurity and Internet of Things. Not to mention Cisco's industry leading mentoring program, 'Mentor Me' which has grown in recent years to over 150 female university mentee and Cisco employee connections – to support the progression of a career in technology. Cisco is working to bring IT to the front of mind of girls, to help them consider a career in STEM with Girls in ICT Day. Find out more, here.