Diversity and inclusion are essential to fuelling the power of connection in thriving communities, and at Cisco a culture in which all people feel welcomed, valued, respected, accepted and heard is foundational.
In Australia, we're proud to be named an Inclusive Employer by The Diversity Council of Australia for 2019-2020 in the Inclusion@YourWork Index – in which participating organisations show they are active and committed to inclusion by achieving results that exceed the National Index Benchmark. Cisco exceeded the diversity measures of awareness, engagement, inclusive organisational climate, inclusive leadership teams and /or exclusion.
Embracing the full spectrum of diversity, everyone is enabled through Cisco's technology to be able to fully participate in the business. Now more than ever, connectivity and inclusion are key.  As well at Cisco, the principles of a conscious culture helps to frame everyday interactions, in which we are all cognisant of what's working, what's not, and how we can improve.
Employee led initiatives also help to bring a sense of connectedness, and open the doors to diversity and inclusion for all. Here's a look at a few bringing people together in Australia and New Zealand (ANZ).
Cisco's Disability Awareness Network
An employee group which works to embrace inclusion across Cisco by supporting the value of diversity by connecting people, recognising differences and nurturing abilities.
Most recently, the group put together a comedy show featuring comedians with disabilities for a barrel of laughs. The showcase was set to raise funds for the Special Olympics Australia, with the team raising over $1,000, and joined by over 150 people over WebEx to join the action!
Cisco Pride

The Cisco Pride Community supports Cisco's diverse and inclusive culture, encouraging everyone to bring their whole self to work. Last month, the ANZ team held a celebration event around the offices to bring everyone together and celebrate difference, making the offices just that little bit brighter.

Connected Asian Affinity Network
The Connected Asian Affinity Network (CAAN) is an employee resource organization dedicated to the success of Asian professionals, driving to build professional and social networking opportunities for its members. Last year, the group raised $1,500 for Lifeline, which was matched by Cisco to make it a total $3,000.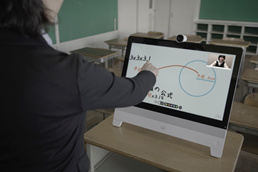 Women of Cisco
The employee led Women of Cisco organisation aims to attract, develop, retain and celebrate women at Cisco. Key initiatives include providing pathways to introduce women to the technology sector, such as through a mentoring program for students at the university level, MentorMe, and encouraging those at high school to consider a future career in technology, known as Girls Power Tech.
As well, generating awareness for women in technology, and celebrating those making strides in the industry, as well as events to facilitate connections, and bring speakers who are making an impact. Recently in ANZ, the team hosted the CEO of Bambudda Group, Anna Sheppard, to talk about working kinder and talking about the theme of #eachforequal in line with Cisco's global Women of Impact Month.

Enabling access for all through technology
Embracing diversity is just one of the reasons why Cisco was recently listed as a great place to work, in fact the Best Workplace in the World.