Cisco & National Transport Commission Sign Memorandum of Understanding
Advancing Digital Skills in Rail
5 May 2023 | Cisco has signed a Memorandum of Understanding (MOU) with the National Transport Commission (NTC), to accelerate the development of digital rail skills across Australia and improve rail interoperability.
Cisco will collaborate with NTC to bridge the digital skills gap and to support the development of the digital workforce to improve rail interoperability as part of the NTC's National Rail Action Plan. The proposed collaboration aims to identify and accelerate the development of baseline digital rail skills relevant to passenger and freight networks.
Developing a national digital training curriculum
To achieve this, a uniform national digital training curriculum aligned to the Australian Qualification Framework will be developed in partnership with the rail sector. It will recognise competence through a globally recognised certification program to accelerate access to digital rail skills from within Australia and from overseas. It aims to build a transportable digital rail workforce and make digital rail a career of choice to attract and grow talent.
Addressing digital rail skills for the future
The program aims to identify the specific advanced technology and digital rail skills required to prepare the digital rail workforce of the future and then provide training in the areas of Cybersecurity, Networking, Internet of Things (IoT), Data Science and Programming.
The intention is to explore collaboration activities that may include strategic workforce development, culture and change management, career transitioning, job design, learning pathways, course creation, train-the-trainers, resource sharing and learning management system administration.
Cisco & NTC: foundation for collaboration
In a signing ceremony, representatives from Cisco + NTC came together to discuss the opportunity ahead and set the foundation for collaboration.
It's timely as the number of Australian rail jobs relying on digital skills is expected to grow by 54 per cent over the next five years as technology advances and modern signalling and train control systems are introduced (source: NTC).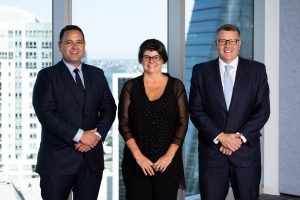 Cisco's senior vice president & global innovation officer, Dr Guy Diedrich, said, "Digital transformation and technology adoption are transforming economies across the globe. For countries and businesses to fully harness the opportunities that are being created, they need a workforce with adequate skills – such as the rail sector."
NTC's CEO, Dr Gillian Miles, said, "With $155 billion of rail investments underway across Australia over the next decade, our rail industry needs to attract a new generation of workers. From signallers to cyber engineers, rail needs many more people with digital skills. Our MoU for a digital skills training pilot with Cisco will give us a jump start on developing a future national curriculum for digital skills in rail."
Cisco's vice president for Australia & New Zealand, Ben Dawson, said, "Cisco is proud to partner with the National Transport Commission to collaborate on meeting its digital vision for the transport industry. Through a combination of technology and skills development via Cisco's Networking Academy, we look forward to supporting the broader rail sector with this Memorandum of Understanding."
Cisco's networking academy is one of the world's longest running skills-to-jobs program of its kind, offering technology education for the last 25 years through strong public-private partnerships, a high-quality curriculum, and inclusive workforce development programs.
The networking academy has educated over 235,000 students in Australia alone. This includes roughly 27,000 annually across 106 partner organisations offering Cisco courses. Cisco recently pledged to train 6.7 million people in the Asia-Pacific region in digital and cybersecurity skills over the next 10 years.