Cisco and Curtin University launch the 'Smart Zero' report, which details how advanced networks will accelerate progress towards Net Zero.
Net Zero and digital are two of Australia's biggest economic forces, and they are converging.
Organisations that embrace digital technology and advanced networks today are likely to have a natural advantage.
A digital first approach is required to Net Zero, with considerations on the role digital will play at every stage of the Net Zero lifecycle, from measurement to monitoring.
Australia needs the research capability and skills in place to support and accelerate Australia's transition to Net Zero.
"Two of the major disruptions gathering pace in the Australian economy are digital transformation and reducing greenhouse gas emissions to Net Zero,"

Dr Alan Finkel AC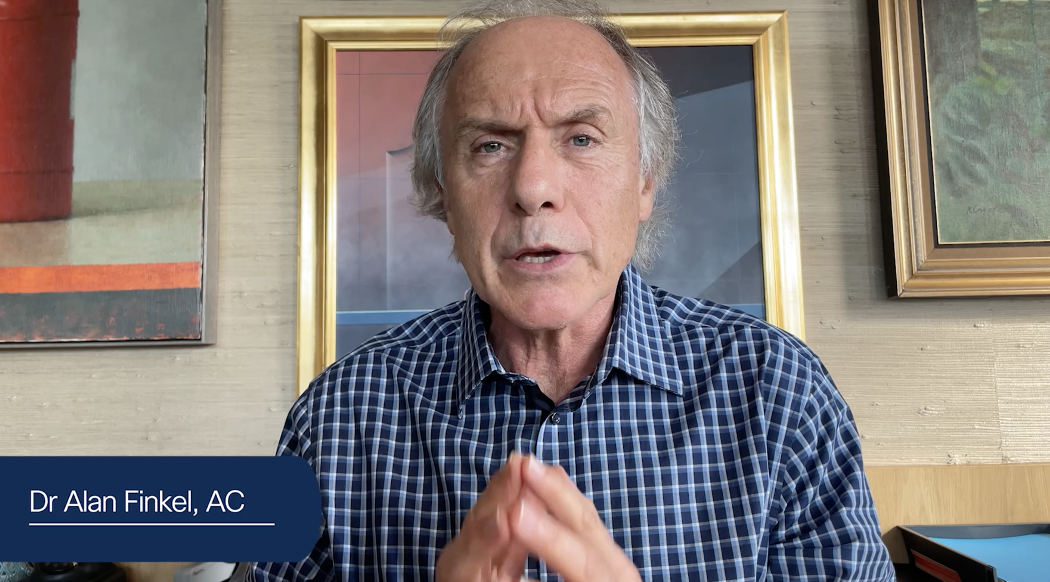 9th June 2022  – Cisco and Curtin University launch the 'Smart Zero' report exploring the role digital technologies and advanced networks can play to accelerate progress towards Net Zero. The new report, led out of the recently formed National Industry Innovation Network, reveals that Australia has much to gain from Net Zero but won't meet targets with current technology, let alone get there ahead of schedule.
Advances in underlying digital are unlocking new possibilities but urgency is required
Currently, quantifying emissions and related offsets to realise Net Zero targets has attracted the focus of governments and industry. It is widely believed new technological advances and tools such as Internet of Things (IoT), digital twins and blockchain will be a crucial lever in achieving and accelerating decarbonisation.
The current process in Australia for measuring, offsetting and reporting on emissions is manual and analogue. Net Zero requires an accelerated transition to digital, with automated processes and at machine scale. This is being driven by one critical factor – networked data.
Cisco's chief technology officer, Carl Solder said, "The convergence of digital and Net Zero – or Smart Zero as Cisco and Curtin have termed it– not only represents a path to addressing the urgent environmental crisis but also provides major economic opportunity. The network is the point at which all Net Zero technologies can coalesce."
Advanced networks will need to evolve to meet Net Zero requirements, with the report outlining the following roles for digital technology in achieving Net Zero:
Measuring emissions: automatically ingesting real time sensor data
Reducing emissions: using digital twins to model and test reduction techniques
Offsetting emissions: automated purchases from digital marketplaces
Validating emissions: using blockchain for secure contracts
Reporting on emissions: real time dashboards and automated reporting
As the Net Zero process is digitised, new demands will be placed on underlying technology platforms – primarily the network. These demands include the need for greater speed, processing more complexity, requirements for scalability (more data, richer data and more distributed data) and improved security. See the Net Zero Lifecycle on page 13.
"The network connects computers, servers, mainframes, peripherals, and other devices to allow data sharing. With applications migrating to the cloud, millions of devices coming online and an expanding threat landscape, the network has never been more important. Using the power of advanced networks and digital, Australia needs to urgently embrace and invest in Smart Zero," said Mr Solder.
The network must evolve in two ways:
Become even more intelligent, secure, transparent, resilient and capable of meeting privacy obligations.
Become more energy efficient in its own right (ICT usage is forecast to represent 21% of global energy consumption by 2030) and produce less waste by embracing circular economy principles.
For a full overview of technologies view page 11 in the Smart Zero report.
New research and skills are needed to meet Net Zero demands
Solving problems at the intersection of digital and Net Zero will require collaborative action from government, universities and the private sector to harness Australia's collective research capability. Innovation and rapid technology development is required in a broad range of areas, including how digital technologies will assist in reaching Net Zero ambitions.
Curtin University Deputy Vice-Chancellor Research, Professor Chris Moran said, "Australia must ensure it has the research capability and skills needed to support Australia's transition to Net Zero. Accelerating the pace and improving outcomes from the convergence of Net Zero and the digital revolution requires a combination of research and new skills, with an industry-driven focus.
"New skills will be required to design and implement future Net Zero networks if Australia is to capture the full economic benefits, including the creation of new jobs. Each sector will require a unique set of skills relevant to specific markets, but all will be underpinned by digital capability to measure, reduce or avoid, offset and report on Net Zero.
"Curtin is a world leader in both mining research and digital capability; which combined have significant impact on supporting the Net Zero transition. We are committed to research that is collaborative, industry-led and globally relevant. This research is needed to develop Net Zero networks to support new demands – these include exploring technical, operational and market challenges," said Professor Moran.
The National Industry Innovation Network, anchored by Cisco and Curtin, is an example of delivering on Australia's national innovation and science agenda by strengthening the translational research pipeline and helping to drive economic growth in the digital economy. The network is well placed to drive the interdisciplinary research at scale that will be at the heart of digital and net zero convergence.
Summary
In a converged digital-Net Zero world the network becomes a critical enabler. The volumes of data required to monitor, measure and report on Net Zero will place additional requirements on advanced networks to ensure that data can be collected, analysed, secured and enable automation.
Networks will also need to be more energy efficient in their own right, and lead to less waste. They will embrace circular economy principles, as a minimum, and potentially be redesigned in ways that prevent emissions being generated in the first place.
Major research and skills challenges must be navigated if Australia is to reap the economic opportunities from digital-Net Zero convergence.
Report Methodology and approach
 This report was developed as a collaboration between Cisco and Curtin University. It draws on the perspectives of Cisco's local and global team of engineers and vertical experts, as well as Curtin researchers across a range of disciplines.
The Cisco-Curtin Centre for Networks was established to explore the cutting edge of network technologies for the future internet through blue-sky and long-term academic research as well as short-term industrial-focused research and projects. It is also a centre of excellence for educational offerings to train next-generation network engineers with advanced networking technology skills.
About Cisco
Cisco (NASDAQ: CSCO) is the worldwide leader in technology that powers the Internet. Cisco inspires new possibilities by reimagining your applications, securing your data, transforming your infrastructure, and empowering your teams for a global and inclusive future. Discover more on The Newsroom and follow us on Twitter at @Cisco.
Cisco and the Cisco logo are trademarks or registered trademarks of Cisco and/or its affiliates in the U.S. and other countries. A listing of Cisco's trademarks can be found at www.cisco.com/go/trademarks. Third-party trademarks mentioned are the property of their respective owners. The use of the word partner does not imply a partnership relationship between Cisco and any other company.
About Curtin University
Curtin University is Western Australia's largest university, with close to 60,000 students. In addition to the University's main campus in Perth, Curtin also has a major regional campus in Kalgoorlie, and a campus in Midland, as well as four global campuses in Malaysia, Singapore, Dubai and Mauritius. Curtin staff and students come from Australia and over 120 other countries around the world, with half our international students studying at Curtin's offshore campuses.
Curtin is ranked in the top one per cent of universities worldwide, with the University placed 9th in Australia according to the Academic Ranking of World Universities (ARWU) 2021 and has achieved a QS Five Stars Plus rating, the highest available for a tertiary institution, and one of only five to do so in Australia.
The University has built a reputation around innovation and an entrepreneurial spirit, being at the forefront of many high-profile research projects in astronomy, biosciences, economics, mining and information technology. It is also recognised globally for its strong connections with industry, and for its commitment to preparing students for the jobs of the future.
For further information, visit curtin.edu.au.
Media contacts:
Vanessa Beasley, Director, Media Relations, Curtin University
Tel: (08) 9266 1811 | Mobile: 0466 853 121 | Email: vanessa.beasley@curtin.edu.au
Cori Moran, Head of Communications & PR, Cisco Australia & New Zealand
Email: cdrogemu@cisco.com