It's that time of year. Partner summit time!
Cisco's Global Partner Summit was held virtually for the second year in a row – but that didn't stop celebrations for Australian and New Zealand (ANZ) partners recognised in the Global Innovation Challenge, APJC Partner Summit Awards, and Global Excellence Awards.
It's a moment to celebrate and recognise the top performing partners and their achievements on a global stage.
Congratulations to all the Australian and New Zealand partners who have received awards this year!
Global Partner Innovation Challenge: Outcomex wins the top prize  
We live in a programmable world where technology innovation makes just about anything possible, with the Global Partner Innovation Challenge designed to drive awareness and adoption of Cisco Application Programming Interfaces (APIs) across our global partner community.
For the second consecutive year, Outcomex takes home the top honours, which comes with a $200,000 USD grand prize. The challenge win was awarded for TransportDeck, an end-to-end Internet of Things (IoT) transport management solution. Outcomex leveraged Cisco IoT sensors and smart cameras, and added real-time visibility and insights, to allow users to monitor their transport environments including pick-up-drop-off bays, bus stops, taxi ranks, and parking facilities. This solution helps customers make decisions to improve area accessibility and manage traffic flow.
This achievement follows Outcomex winning the APJC Partner Innovation Challenge as the ANZ winner, with a prize of $50,000 USD. This means a total prize pool of a whopping $250,000 USD!
Outcomex Managing Director, Michael van Zoggel, said, "Winning the innovation award last year allowed us to reinvest a significant amount of money back into our platforms. And what that's done is allow us to hire a couple of new developers to do some prototyping around some of the technology, and allowed us to invest in a couple of big bets with new software."
More information can be found in this blog. Congratulations to the Outcomex team!
ANZ partners recognized in the global and regional awards
Partner Summit 21 – Asia Pacific, Japan and China Awards
The Asia Pacific, Japan and China award winners were announced by Vicki Batka, Vice President, Partner Sales, Cisco Asia Pacific, Japan and China. Congratulations to all the award winners!
ANZ Partner of the year: Data#3 Limited
Excellence Awards – Technology Excellence: Security: Data #3 Limited
Xtend Partner of the Year: Taleka Asia Pacific Pty Ltd
Service Provider Partner of the Year: Optus
Partner Summit 21 Global Award Winners – Excellence Awards
Cisco's Partner Summit Global Excellence awards reflect the top-performing partners within specific technology markets across all geographical regions. All award recipients are selected by a group of Cisco Global Partner organisation and regional executives. Congratulations to all the partners recognised in Partner Summit, particularly the ANZ partners:
Managed Services Partner of the year: Optus Enterprise
Software Partner of the Year: Data #3 Limited
Congratulations to the teams at Data #3, and Optus!
Data #3 Group Practice Manager, Graham Robinson said of the win: "We are over the moon to pick up another global award. We're blown away, this is actually the 2nd time we've picked up the award for the software global partner of the year award – we're in a very happy place right now."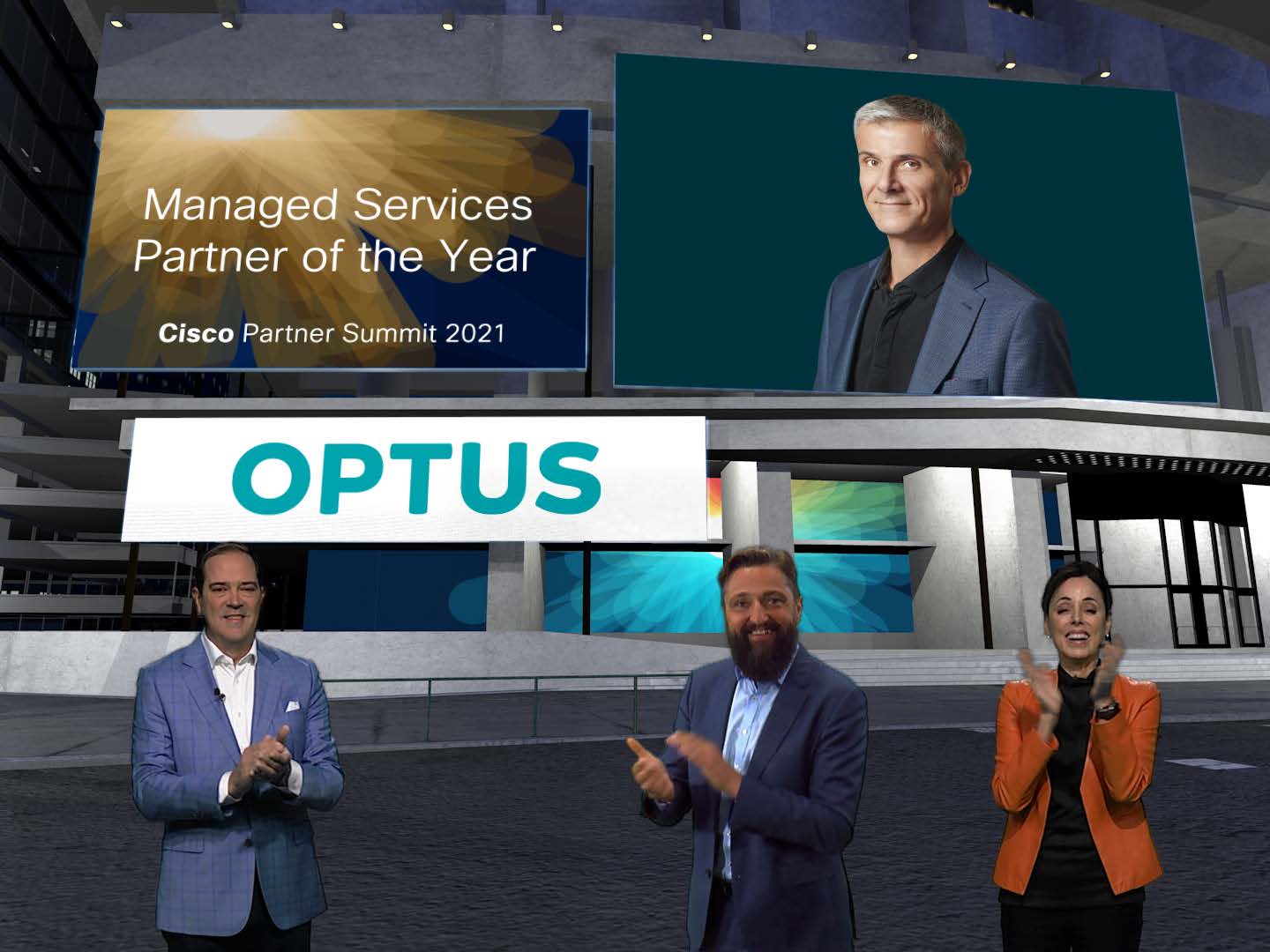 "Optus is delighted to receive these awards," said Chris Mitchell, Managing Director of Optus Enterprise. "Our strategic partnerships, like the one with Cisco, are central to our strategy and key to delivering best in class technology and outcomes for our customers. These awards are a testament to the hard work and dedication that our team consistently delivers for our enterprise customers through an exceptional partner ecosystem."
The Cisco Partner Summit Global awards are designed to recognize superior business practices and reward best-in-class methodologies, awarded to channel partners who have risen to business challenges. Areas of consideration include innovative processes, architecture-led successes, strategic business outcome-focused programs, seizing new opportunities, and sales approaches.  View the complete list of global winners here.