Jakarta, 10 November 2020 – Indosat Ooredoo is proud to announce that they are now ready to build a 5G-ready transport network based on new converged Software-defined Networking (SDN) and Segment Routing IPv6 (SRv6) architecture, powered by Cisco. Indosat Ooredoo and Cisco will continue their decades-long partnership to deliver the advanced transport platform in West and Central Java.
The transformation to a converged SDN transport network simplifies the network, optimizes capacity and improves scalability while maintaining a consistent and superior network latency. The SDN transport network is capable of concurrently supporting enterprise, business and consumer broadband as well as fixed and mobile services.
The new network is end-to-end IP enabled with segment routing IPv6, providing a unified, policy- aware network architecture with seamless integration between the transport and the data center domains. Segment routing also provides the network with the most cost-effective end-to-end network slicing and low latency capabilities, which are key 5G requirements.
This critical milestone will completely transform Indosat Ooredoo's transport network architecture, delivering on its promise to build one of the most modern transport networks in Southeast Asia. With this transformation, together with on-going extensive fiber optic deployment, Indosat Ooredoo's transport network will be ready for future demands of high quality and scalable connectivity services with consistent, superior customer experience to both consumers and enterprises.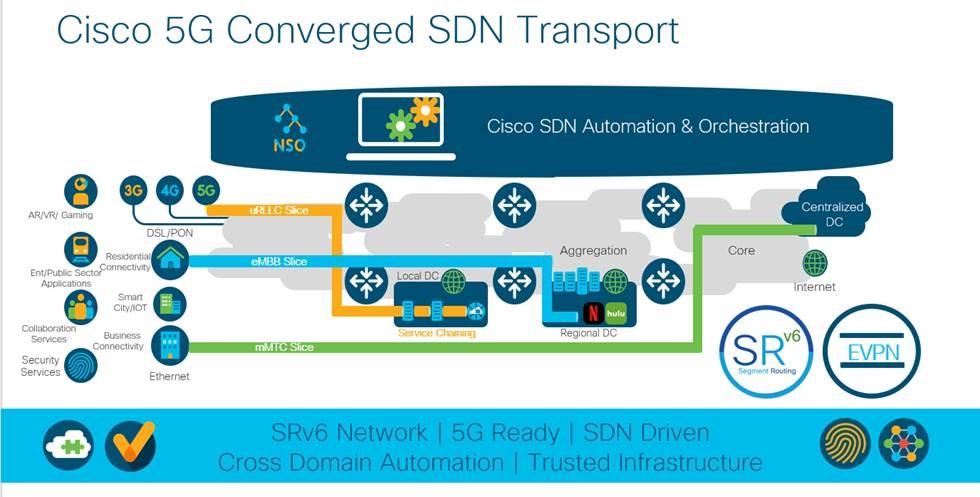 Medhat Elhusseiny, Chief Technology and Information Officer of Indosat Ooredoo commented, "We are very excited with our partnership with Cisco to support Indosat Ooredoo digital transformation journey in building our Next-Generation Programmable Transport Network that is future-ready, scalable, automated operations enabled by Software Defined Network (SDN) and intelligent segment routing functions of SRv6. This will allow us to simplify our network, removing redundant layers and legacy technologies, optimize our cost while deliver fast on-demand high-quality low-latency connectivity services for 5G, cloud computing and IoT for both consumers and enterprises across Indonesia."
Sanjay Kaul, President, Asia-Pacific and Japan, Cisco Service Provider Business. said, "Together with Indosat Ooredoo, we are ready to deliver a 5G-ready network with converged IP and SDN transport infrastructure that is designed to exceed all consumer and business customer expectations. Our focus is to ensure that Indosat Ooredoo has a strong foundation from which to grow revenues, optimize costs and mitigate risk. As digital transformation continues to accelerate across the world, consumers and businesses will benefit from Indosat Ooredoo, 5G services on the new converged SDN transport infrastructure and SRv6 provided by Cisco."