The team at Cisco Australia and New Zealand are very passionate about helping the next generation in STEM, and see the value in sharing industry experience with those considering a future career in technology.
Offering internships is part of this goal in support of Cisco's AUSTEM 2020 goals, and to inspire the next generation in the sector by generating awareness for the range of roles, offering true networking opportunities, and helping to develop the next wave of our peers.
We've asked our current class of interns what they think so far, and how they're finding the IT industry. Here's what they shared with us.
---
Sarah Callinan, Interning with Canberra Systems Engineering team
Studying: Bachelor of Engineering (Mechanical & Materials) / Bachelor of Business Administration at the Australian National University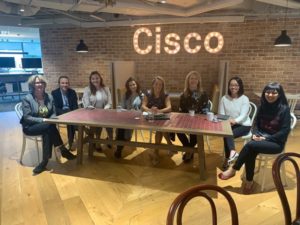 Why did you choose an internship?
After completing my first internship in operations consulting last summer, I came away with the kind of amazing learning experiences that can't be found in university. I was eager to gain more professional skills and hoped to delve more into the engineering side of things by getting involved with a technology-based company. So, when I saw an advertisement for a Systems Engineering internship at Cisco in my university newsletter, it felt like fate!
I had no previous experience in network engineering, but I was keen to step outside of my comfort zone into a new industry so that when I do properly start my career, I have a better idea of the sort of place I want to work in.
What would you like to do more of?
I am really keen to do more hands-on lab work so I can put the technical knowledge I've acquired into practice – I'll be able to do this very soon though! I'm currently working on a project in Software-Defined Access and will be playing around with a Proof of Value kit and completing some training. Now that I know my WAN from my LAN, I'm hoping to continue to get involved with customer meetings and work, and also to do some presentations.
What excites you about your future career?
I'm excited for the fact that I don't just have to do one thing within my career. I have so many interests and goals, and I'm excited to explore them all. Working at Cisco has also renewed my passion to pursue a career in STEM and has given me a clearer idea of how I can get where I want to be. Being surrounded by brilliant people and learning about their journeys has been so inspiring and motivating. It has become clear to me that we are on the brink of a technological revolution that will fundamentally change society, so a career in tech won't just allow you to change technology; you'll be changing the world.
---
Rachel Must, Interning with the Brisbane SE team
Studying: Electrical and Electronic Engineering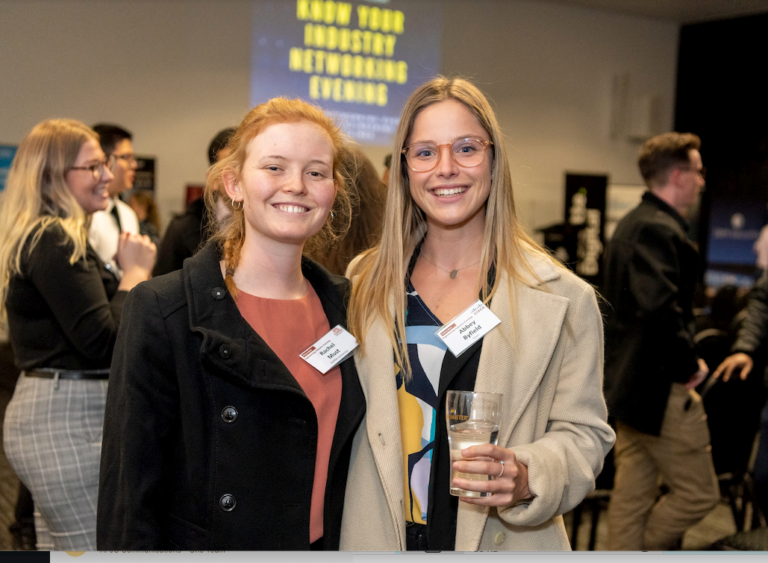 Why did you choose an internship?
I applied for the internship to get an insight into the IT industry. Coming from an engineering background my previous internship was working in the power industry in a more traditional engineering role, so this would be a completely different experience for me. I went into the application process knowing that the internship was six months long and really excited by how much I would learn in that time.
What have you been surprised by?
Working at Cisco has opened my eyes to how universal networking is. It doesn't matter what industry you're in, there will be some form of networking involved. I'm getting an understanding of how many devices are connected in a network.
What would you like to do more of?
Now that I'm three months into the program and have a better understanding of the fundamentals of networking, I'd like to get some hands on experience and really apply the knowledge I've gained. I'd also like to get a better look into the deployment process and how the network progresses from the design stage to implementation.
What excites you about your future career?
I think what excites me most excited about my future career is how progressive technology is. The industry is constantly changing and growing and I can't wait to see what projects and technology I work on in the future.
---
Charizze Austin, interning with Systems Engineers based in Auckland
Studying: Bachelor of Computer & Information Sciences – majoring in Software Development at Auckland University of Technology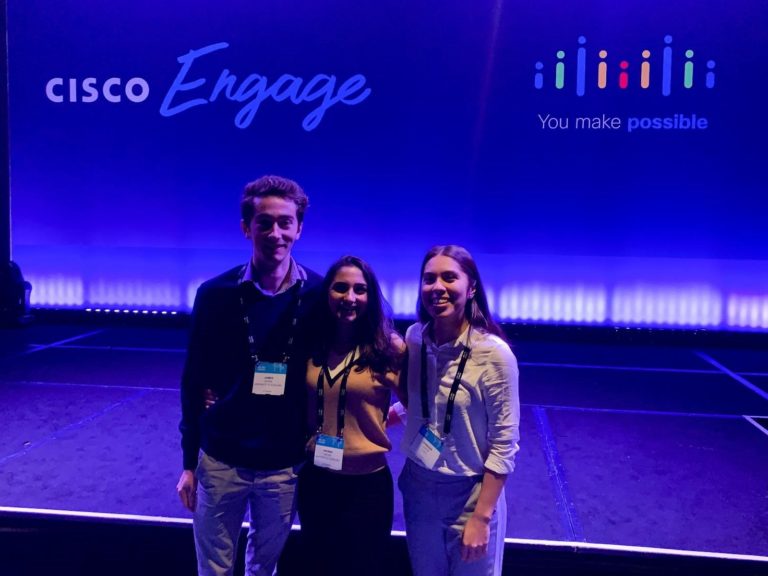 Why did you choose an internship?
Having completed the MentorMe program last year, it really opened my eyes to the endless possibilities I could take my career with a computer science degree. By applying for this internship, I wanted to explore those options. Initially I was unsure about applying as it would delay my graduation date by a semester, however I realised I had nothing to lose and I was always going to come out of university with a degree – so gaining more industry experience under my belt and some clarity on what I wanted to do with my career, I believed would be worth delaying this for.
What's opened your eyes?
Seeing how each person's role fits as one piece of a giant puzzle to drive the business. The IT industry is very rapidly changing, and we have to constantly grow with it. A career in this industry, means you will never stop learning because there is always new products and technologies coming into the market which is an awesome thing to be able to say. Although Cisco's products and services are more "behind the scenes" being the backbone of many company's internal infrastructure, they have a huge impact allowing other businesses to carry out their daily operations and enabling innovation in all industries.
What would you like to do more of?
I would love to continue learning more about the different areas of Cisco, particularly the non-Sales focused roles to understand how they fit in – there are so many!
What excites you about your future career?
Knowing that where I am in one year can be totally different in the next. I don't have to limit myself, and can move up, down, or diagonally across the board throughout my career journey
---
Nafisa Haque, interning with the Perth Systems Engineering team
Studying: Bachelor in Electrical and Electronics Engineering at Curtin University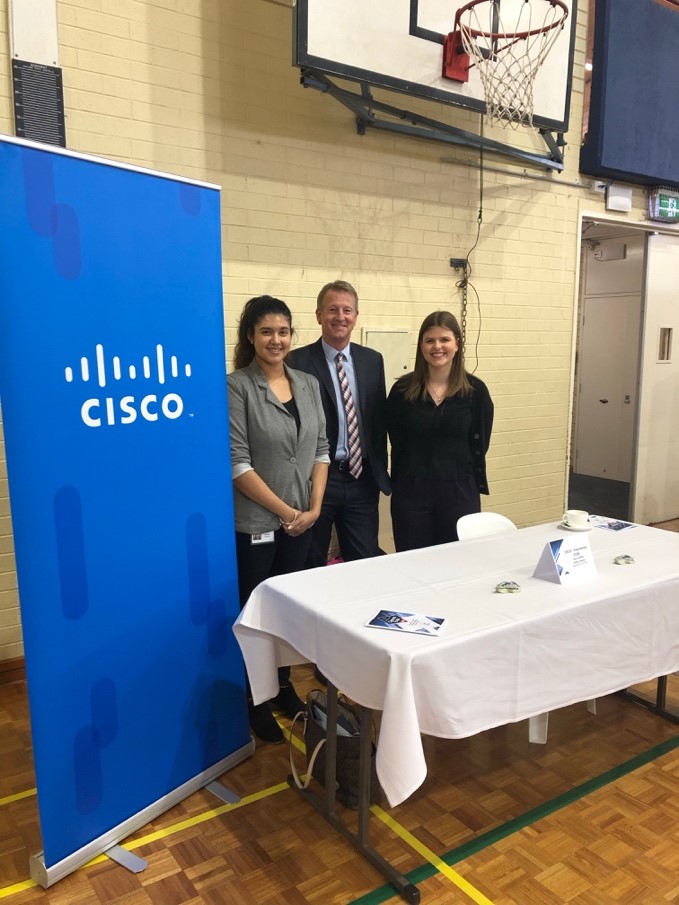 Why did you choose an internship?
I chose to do an internship to gain experience and insights into the tech industry. Also, I had to complete a certain number of hours of professional Engineering work in order to meet all the criteria for graduating. Coming from an Electrical and Electronics Engineering background, most of my uni courses were based on circuits. I wanted to do something outside that category. Two courses that I enjoyed a lot were Wireless Data Networks and Data Communications and Networking. I thought it was the best way to enable me to take my future career decisions.
What have you been surprised by?
Starting from my first day, flexibility and inclusiveness! The ability to work from anywhere has been a major help for me as I am also studying part time at the moment and have to go to uni every now and then. This was one thing that one of my friends at uni had warned me about that working full time and studying at the same time would be a bad idea. I am glad that I didn't listen to them and went for it.
What would you like to do more of?
I would love to visit the TAC office to see how they operate. Also know more of the Cisco product portfolio (it's so vast)! Other than that, I want to know more about a project lifecycle. Starting from pre-sales and what happens in each stage of the project up to CX.

What excites you about your future career?
STEM is evolving, I am very excited to see what other changes come to the world of technology. It is an amazing thing, and the way it has changed in the last decade is something that thrives me to want to know how much it can evolve. I like to learn and share my knowledge and also was always interested in a consulting role and I feel like this industry can give me the best opportunity to do so. As because it is an evolving industry there is so much more to learn everyday and so much to share too!