I'm excited to give you some insight into our Customer Experience team by sharing the stories of those who make it happen, our experts themselves! In this blog, Anastasiya Volkova walks us through 'a day in her life' as a Customer Success Specialist.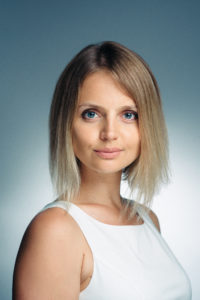 There's one theme that connects all of my daily activities: helping customers succeed.
Well, that's hardly surprising considering my job title. As a Customer Success Specialist (CSS), my role is to ensure my clients onboard our products and solutions as seamlessly as possible and really get the most out of them. It's a technical role, and one that requires specialization in security and campus network.
That's easier said than done. Our solutions can be big, and onboarding them can be trickier than simply turning on a switch. My goal – and the goal of the wider team – is to make sure our solutions are delivering value as fast as possible and that customers have an outstanding experience.
The importance of communication
A typical day will see me talking to a variety of people – both internal and external.
In terms of my clients, I'll be communicating with all sorts – from the engineers on the ground right up to the heads of IT. I work with a range of customers all across the globe, so there's lots of variety in terms of industry and company size. Although I have to admit aligning with different time zones can be a challenge!
Ensuring I can correctly advise my clients means reaching across our whole business and leveraging our full expertise. So lots of my time will also be spent meeting with our techies and product leads to get their input into how clients can onboard our solutions.
I also work closely with my CSS colleagues. Hiring new talent, training and mentoring are essential to making sure the team stays at the top of their game. Furthermore, I lead on refining our strategy and developing the content, presentations, and educational sessions we give our clients to help solve their challenges.
It's all about education
So that leads me nicely onto how we actually help customers.
After they have brought a Cisco product, we hold what we call a Discovery session. The purpose of this is to provide some top level advice and answer any questions clients may have. Sometimes clients bring along challenges or problems which require a more thorough answer. So for this, we enrol them into one of our Ask-the-Expert sessions.
Our Ask-the-Expert sessions include live demonstrations, presentations, and a QA panel that can field questions live. We usually invite a number of clients to each session, and they are always engaging and informative.
Sometimes clients need advice which is more tailored to their specific problem, so for them we have our Accelerator sessions. These sessions last up to six hours, and are crafted to help them overcome their individual challenges.
But of course things don't end there. Our relationships with our customers are strong, and if a new challenge occurs further down the line, we're always here to advise. By starting with a foundation of trust, our clients know we will always be there to lend a hand come what may.
Working together
I think cooperation is key to my role. Whether I'm working with my immediate team, the wider Cisco ecosystem or directly with my clients, working together to achieve a common goal is so important.
I think a great example of what we do is highlighted in this recent IDC report. The report details Cisco's role in supporting Haribo through the implementation of new technology, applying our intelligence assets to match expertise, use cases, best practices, and insights to Haribo's project goals. The CSS team is big and we all worked together, but it was my brilliant colleague Selcuk who did a great job accelerating the troubleshooting process and enabled IT teams to quickly deliver on their goals.
COVID-19 does of course bring some challenges. Our customers need to be able to work remotely, so we have spent a lot of time preparing materials to address just that. But to be honest, in terms of my ways of working, my job hasn't been impacted too much. At Cisco we already had that infrastructure in place to work from home. And as someone who manages clients across the whole world, I'm more than used to building relationships over conference calls.
Pandemic or no pandemic, the core tenets of my job will always remain the same. Education, communication, and working together to go above and beyond for our customers.
Take a look at our Customer Experience pathfinder tool to explore how we can help your organisation reach your goals.