I'm excited to give you some insight into our Customer Experience team by sharing the stories of those who make it happen,  our experts themselves! In this blog, Joao Delgado walks us through 'a day in his life' as a Technical Consulting Engineer.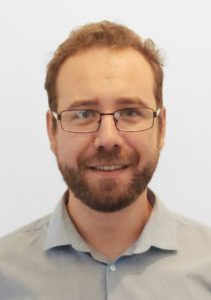 I'm a Technical Consulting Engineer who specialises in security. So it might come as a surprise that the most important part of my job isn't technology.
No. What really defines my role and makes my department tick is people.
Our job is to get involved when things aren't progressing as they should. Maybe a Cisco solution isn't delivering exactly what the client needs. Or maybe it's a couple of years down the line and a product isn't functioning as it is should. Our job is to jump in, diagnose the issue, and do all we can to fix it.
Saying that, we see ourselves as more than trouble-shooters. Our job isn't just about flipping the right switches – it's about really understanding our clients. It's knowing exactly what they want our solutions to deliver, and using our expertise to achieve the outcomes they need.
A recent IDC report said that 41% of businesses said the ability for tech partners to support digital transformation projects was important to them. And by knowing what our clients want to achieve, that's exactly what we do.
Staying secure
Security is, by it's nature, a cooperative task.
Communication is key. Right from the beginning, we need to fully understand the full extent of the problem. As you can imagine, this means I spend a considerable amount of my day simply talking to people – whether that be talking to our clients directly, or discussing their needs with my wider team.
Daily and weekly team calls, management calls, technical calls… there's a lot of talking – so you can see where that human element comes in.
No two businesses are the same. So, no two days are the same. We support all kinds of businesses all over the world, helping them deal with a variety of issues. Security is hugely important – especially today when our ways of working are disrupted and bad actors are taking advantage of our shifting ways of working – so it's critical we have the tools and expertise to deal with any issues.
Critically, our TAC engineers never face problems alone. Along with our internal meetings, Cisco has a wealth of literature and human expertise to draw from, meaning each of us is empowered to give the best advise possible.
A human relationship
In technical roles, I think we do tend to forget the human side of things.
And that's a shame. Because while technology augments our abilities, all projects are ultimately driven by people, not machines.
That's why I always make room for the human side of my job. Things like nurturing my team – investing in technical training and personal development, hiring new team members, and ensuring everyone I work with is happy and comfortable in their role.
I spoke about empowerment a moment ago, and I think that plays into my job. I empower my team by making sure our operations run as smoothly as possible. Whether that means maintaining our tools, reaching across to product leaders to get their expertise, or simply ensuring my team doesn't have too much on their plate, it's all the same: allowing everyone to work to the best of their ability.
Another part my job is ensuring we work smart. You don't need me to tell you about the importance of automation. The technology is having a hugely positive impact on our team as we automate those routine jobs that no one likes doing. Instead, my team is freed up to attend to more engaging tasks that challenge them and further develop their careers.
Securing the future
As the IDC report makes clear, in a competitive market where 'everything is best', Customer Experience and trust are the two things that clients really value.
Few things are as important as security. So by letting our clients know they can trust us to solve their problems and give them the best experience possible, I think Cisco really stands out from the crowd as a trusted partner companies can rely on.
In a post-COVID world, security is set to be a bigger priority than ever before. More than ever, clients need agile, flexible infrastructure that enables their employees to work anytime, anywhere. But as the market evolves and new challenges get thrown at us, I know we'll be able to tackle them head on, and continue to deliver value to our clients.
Learn how we can help your organisation reach your goals with our interactive tool.