Here in EMEAR we take to heart Cisco's mission of making the world a better place through technology. The theme of the upcoming Cisco Live Europe is 'You Make Possible'. In Barcelona we'll be encouraging attendees to think about how technology can be applied to improve life for everyone.
This is an ongoing mission for us, and one that, more recently, we've demonstrated in our involvement with Red Bull's Basement University programme.
Anything is possible
Think of Red Bull and you're as likely to think of jaw-dropping stunts as of energy drinks. You'll find its distinctive logo wherever people are pushing the boundaries of what humans can achieve — whether it's Felix Baumgartner's stratospheric freefall or the blink-and-you'll-miss-it world's fastest Formula 1 pit stop.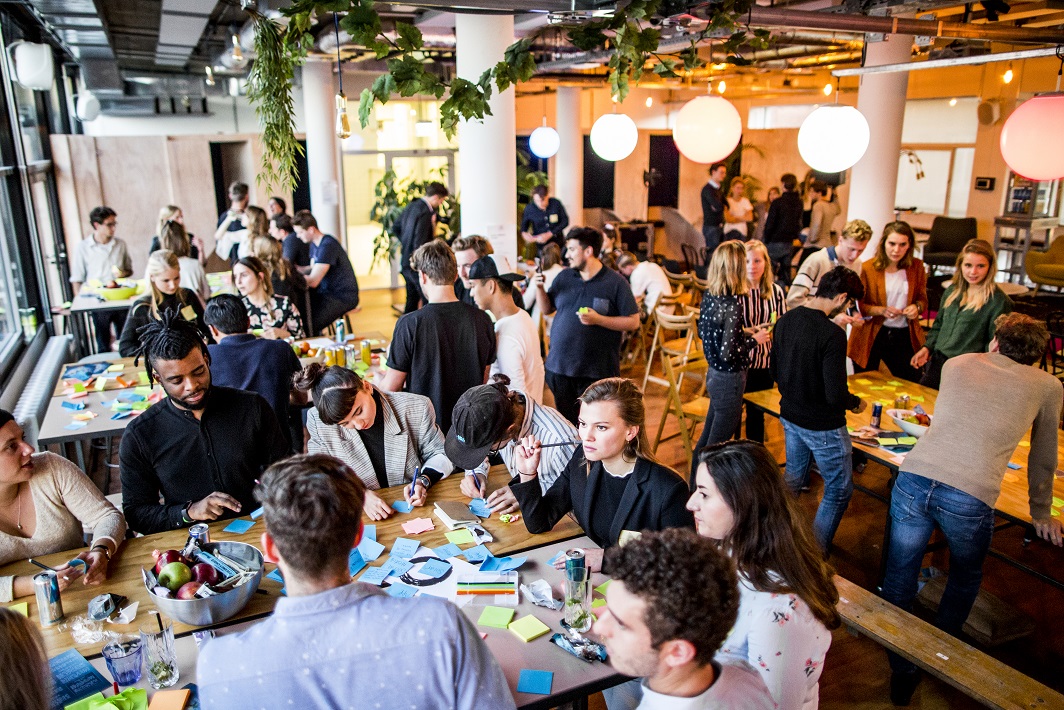 Behind every one of these adrenaline-pumping achievements is a strong team and a momentous amount of engineering, but right at the heart… you'll always find a big idea and a ton of passion.
What's the big idea?
At Cisco we believe the world needs more big ideas: ideas with the power to inspire and change lives. And we know those rare sparks often don't come from corporate R&D teams and innovation labs; they come from young people who see the world and its challenges with fresh eyes.
That's why we continue to lead initiatives like NetAcad and Girls Power Tech, which support and nurture young people around the world, giving them the skills and confidence they need to bring their inspiration to life. In EMEAR alone we have trained over 745,000 NetAcad students to-date.
Our love of big ideas is also why we're so proud to participate in, and support, Red Bull's Basement University programme leveraging our collaboration technology and broader business and technical expertise.
Giving Wings to bold new ideas
The program's mission is simple: help the brightest student innovators realise technology ideas in order to improve student life, both on-campus and beyond, through technology. Contestants might look at how universities can save water, cut carbon emissions, or improve safety and security on campus — the possibilities are endless.
Entrants from 25 countries from around the globe will compete for the chance to attend a global workshop and ultimately pitch their ideas, so it's an intense and fast-paced competition.
From bright idea to brilliant reality
Moving from an idea to something tangible is a long journey for these student innovators, as they take their leap into the life of an entrepreneur. That's where we come in. We're providing our collaboration technology, Cisco Webex, to help these innovators connect, collaborate and share at the speed of thought, even when they're thousands of miles apart.
I'm also excited that a team from Cisco are giving their time to act as mentors to the students participating in the programme. I'll be participating in EMEAR, along with my Canadian counterpart Luxy Thuraisingam, lending our marketing and commercial experience to help the students create not just technically interesting concepts, but ones that can succeed in the real world of business. And a trio of distinguished technologists — Wayne Cuervo (Director of Innovation Center, Canada), Koen Jacobs (Director Systems Engineer in Sales) located in Belgium and Felix Kaechele (Software Engineer) located in Canada— will be lending their technical chops, drawing on experience building cutting-edge products at scale.
The heat is on
As I write this the competition is hotting up, as the competition heads towards the final global workshop in Toronto, on 15th December.
There the students will also have a chance to visit our Innovation center in Toronto. There we bring together communities of customers, partners, start-ups, accelerators, governments, universities and research communities to foster the exploration and develop new technologies. Here students will have the chance to see how Cisco, along with the Red Bull Basement University, have brought ideas, like theirs, to life.
I can't wait to share with you all the details about the winning project. Until then, make sure you follow us on social media for your chance to see these world-changing ideas come to life.