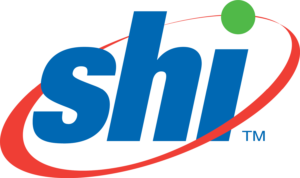 I recently had the distinct honor of speaking at the CKO WiSH Breakfast, hosted by our partner, SHI International Corp. The mission of WiSH (Women in SHI) is to connect and celebrate the diversity of women in technology. I always love attending events that bring women together to share inspirational stories of how they have achieved their goals and their drive for future ambitions.
Our moderator, Cheryl Stookes, the Area Vice President of Canada Sales at SHI posed some questions pertaining to my career, our new and innovative Cisco customer experience, and how I maintain a balanced life. Here are some highlights of our conversation.
A Career in Leadership
Cheryl: Tell us about your background and how you got started in this field. Was there something specific you did at the beginning of your career that set you on the path to success?
Michelle: I started my career in Venture Capital in the mid-90s, which deepened my business knowledge/acumen so much, that I equate it to obtaining an "on the job" MBA. During this time, I watched tech companies grow and go public. It was an experience that played a significant role in shaping who I am today.  I then followed the Chief Financial Officer to a startup, a Network Management Software company, which introduced me to the world of a partner ecosystem and technology.  Little did I know how prominent the partner ecosystem would be in my career.
I loved being a part of a small company however I did want to gain experience in a big company that led me to Cisco in 2000 as Inside Sales Marketing Manager. I loved being close to the ground through our sellers, partners, and customers. This led me to a career in Field Marketing where I learned about all aspects of the business from functions of marketing, customer segments, and our robust technology portfolio. It was then that I found my passion for relationship building, partnering/collaborating, and seeing first-hand how my work had a direct impact on the business.
Finding a Calling
A role in Partner Marketing aligned my enthusiasm for relationships, with my drive to impact the business. I ascended once I found my calling, and took various steps through the partner world, becoming Manager of Partner Marketing Managers, Director of Managers of Partner Marketing Managers, and in 2015, moved to Global Partner Marketing. Through these roles, I learned about business in other parts of the world which broadened my perspective – personally and professionally. In August 2018, I came back to my roots – Field Marketing leading Americas Growth Marketing.
What I discovered was that Field Marketing had evolved, marketing as a function had modernized, and the role of marketing shifted from being physical to digital.  I was no longer the expert in my trade, which prompted the need for my leadership skills to take a front seat.  Leading a team through change can be both exciting and challenging.  I have stuck to what I believe and what has worked for me in the past, which is to be transparent and overcommunicate.  In parallel, I leaned heavily on business acumen to bring the elevate the change to something much bigger.
Cheryl: You've charted new territory in your role as a female VP – what advice can you offer attendees here today who may be intimidated by the prospect of taking on a leadership role?
Michelle: Get clear on what you want to be known for and own your brand. Start by asking others what words come to mind when they hear your name.  Do those words match what you aspire to be? Use the words in your engagements and demonstrate the behavior.  The best way to create a brand platform is by making it come to life with everything you do!
Cheryl: What are you most proud of in your career?
Michelle: "Strong women do not have attitude, they have standards". I love this quote, and it sums up how I lead.  I will not compromise what I believe in and will always do what is right for Cisco, our customers, partners, and employees.  Sometimes it cannot be all the above but if it is one of the four, it's met my standards.
Cheryl: What motivates you?
Michelle: I always look forward, never back. If "unachievable" goals are presented, I try to tackle them head-on. And of course, the people on my team, in the organization, and those in our partner network keep me motivated every day.
Customer Experience/ Marketing
Cheryl: Can you share more details around Cisco's Customer Experience program?
Michelle: Our go-to-market is sold through our best in class partner ecosystem.  We are on this Customer Experience journey together with our partners and will not be successful unless we enable our partners to build Customer Success practices and drive profitability. We made some announcements at Partner Summit which puts us on the right path.  We will continue to shape as we learn together.
Cheryl: How does Cisco describe customer experience?
Michelle: We are currently shifting from hardware to software, where adoption of software is the endgame. We need to enable customers to maximize their investment, otherwise, they will not renew. It's about creating an end to end experience with multiple touchpoints, providing a robust, consistent experience online and offline. In the Customer Experience business, everyone plays a role.
Cheryl: What are some key "ah ha" moments or learnings from Cisco's customer experience journey?
Michelle: Hardware and software are VERY different, and we are a hardware company at the core. We are learning to evolve all aspects (sales, marketing, operations, pricing, etc.) of how we do business to align to this new business model. We are learning as we go, and it will be an evolution, not a revolution
Michelle's Authentic Self – Beyond the Job and Mentorship
Cheryl: How do you balance time in your current role as VP with family responsibilities?
Michelle: My husband, Mike and I chose to live in Upstate NY to be close to both our families. We have a 9-year old daughter, and I really try to focus on the quality, not necessarily quantity, of time. From a tactical perspective, I am a planner and compartmentalize everything. I plan my weeks in my calendar through a color-coding system to block time for my family, work, workouts, and social activities. I've also accepted that some weeks, I will be a great mom, some weeks I will be a great Cisco leader, and some weeks I will be a great friend or daughter. It's a challenge to be all those things at once.
Cheryl: What is one piece of advice you would give to this group?
Michelle: Find your gift, be comfortable with who you are, and it will pay off.
I want to thank our partner, SHI, and the board of WiSH for inviting me to the Connecting and Celebrating the Diversity of Women in Technology breakfast. This organization continues to recognize and support diversity in our field, providing networking opportunities for women, and inspiring their members to grow and thrive as they move throughout their careers.
What is WiSH?
The WiSH mission is to connect and celebrate the diversity of women in technology. Our goal is to provide events and different forums throughout the year that inspire, empower — and encourage collaboration — among all SHI employees.